Armycamp entity has started its activity in the field of selling military equipment since 1991 by G.Sakkas at the same location in Haidari where it still lays nowadays (in front of the entrance of two camps). At the second decade of its activity passed to the second generation of the family (Philippos and Stavros Sakkas) and expanded successfully covering supplying needs in the whole unit of Military Forces. Nowadays, with 23 years under its belt it expands as a wholesaler(official distributor of Original Swat boots USA & Fobus Holsters Israel) and owner of a warehouse of 100m2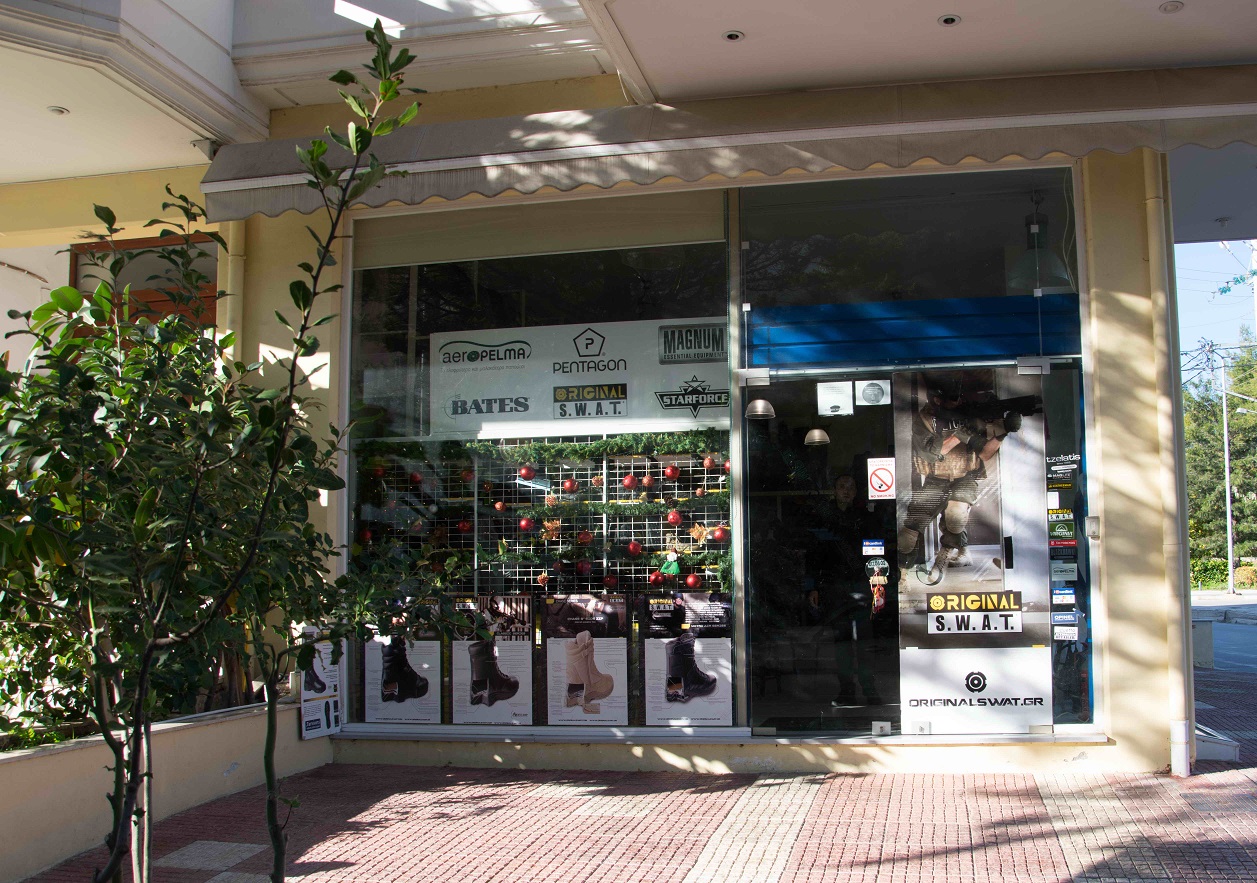 At our new second store (100m2) since 2006 we try every day to satisfy your needs because we want to maintain a relationship of trust with our new and old clients. Moreover, every day we care more and more about the ideal correlation of cost and value of our products. Armycamp entity using the capabilities offered by new technologies, imports and delivers products (accessories,equipment) directly from countries of E.U., USA and Asia. This is how we manage to reduce the prices of the products for the final customers. In our enterprize you can find brands like ORIGINAL SWAT, CONDOR, FOBUS, VooDoo Tactical, DASTA, VEGA HOLSTERS, BATES, HELIKON-TEX, MIL-TEC, Magnum ,WITH-ARMOUR knives etc. Furthermore, we give the opportunity to our clients from all over Greece to buy our products online.
At this point we would like to inform you that in Armycamp you can find official uniforms, shirts, sweaters and caps which meet the standarts of Greek Army with pattern that fits perfectly Greek bodies. Our clients are military staff, policemen, firefighters, quard prisoners, municipal policemen and security guards.